Robert Irving III receiving Lifetime Achievement Award
No one will escape the coronavirus' effect, but in 1983 far ahead of the pandemic's 2020 world onslaught, social scientist Dwight McKee composed foreboding lyrics about the uncertainty of our future in Time For Change (In Time). We are advised by health professionals to remain a minimum of six feet apart from neighbors to avoid the spread of this contagious viral infection that is tearing humanity apart. McKee's diet diagnosis for this madness: "If we humble ourselves and pray and seek back God and turn from our wicked ways, then we will hear from Heaven and God will forgive our sins and heal our land." (Second Chronicles 7: 14.)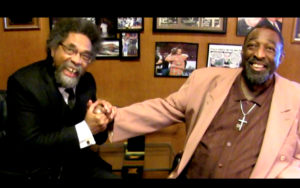 Dr. Cornel West, renowned philosopher and social critic has described McKee as his mentor and the mentor of civil rights activists Al Sharpton and Jesse Jackson. McKee has been the manager for contemporary gospel musical pioneers Edwin Hawkins and his brother Walter Hawkins. In addition he has nurtured the careers of many recording artists including The Emotions, a Grammy Award winning soul/R&B vocal group. Visionaries, like McKee are ahead of their time. With churches closed, pastors are seriously reflecting on the end of time, rapture and ascension. Time for Change (In Time) contributes to all these conversations in a context grounded in faith and hope that all is well and in perfect "Divine Order."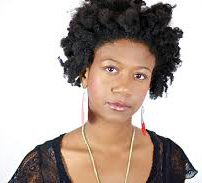 The vehicle for this unique frame of reference is EPHIFFONY, a musical ensemble founded by McKee that features various vocalists. This particular track features the vocals of Sharon Irving, Ramel Werner and Marshall Hatch, Jr.  Sharon is known for her rise to the semi-finals on Americal's Got Talent.  She is a highly sought after worship leader/performing artist who also engages in prison ministry. Additionally, on the EP is a 'feel good' gospel radio version (minus the rap). On that version the rap is replaced by a high energy shout chorus featuring powerhouses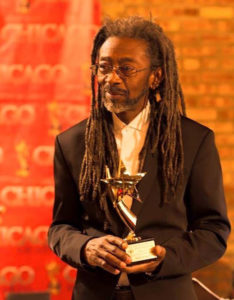 The music is produced and arranged by Robert Irving III featuring his Sonic Portraits Orchestra. Irving is best known for his nine-year collaboration with jazz trumpeter Miles Davis. Irving was, ironically, introduced to jazz via gospel musician Edwin Hawkins when at age seven, his grandmother took him to The Edwin Hawkins Singers first major Chicago performance after their commercial success of "Oh Happy Day".

Time For Change (In Time) is one of six tracks from the new EPHIFFONY EP entitled, "Existential Vol. 1" released exclusively on the Neo Gospel Music Group label. The EP includes the remix of "Time Won't Tell (All Time is Now)" by Robert Irving III featuring vocalist Phil Perry. Originally released in 1988 during the last years of the Cold War, a period of geopolitical tension between the Soviet Union and the United States and their allies, the song can, also, be regarded as far ahead of its time. "Or perhaps it's just that some things never change and/or that history repeats itself," offers Irving.

Official Enhanced Lyric Video: Song Composer, Executive Producer – Dwight McKee Lyric Video Direction/Editor: Robert Irving III for Ri3 Reels
Video Producer/Editor: Vincent Walker Video
LIve Segments Director: Dr. Benton Cook
Song Producer: Robert Irving III featuring his Sonic Portraits Orchestra Recorded/Mixed/Mastered by Rob Ruccia at Uptown Recording Studios, Chicago.
Go to the website to know more https://www.neogospel.com/